Multi-use Trails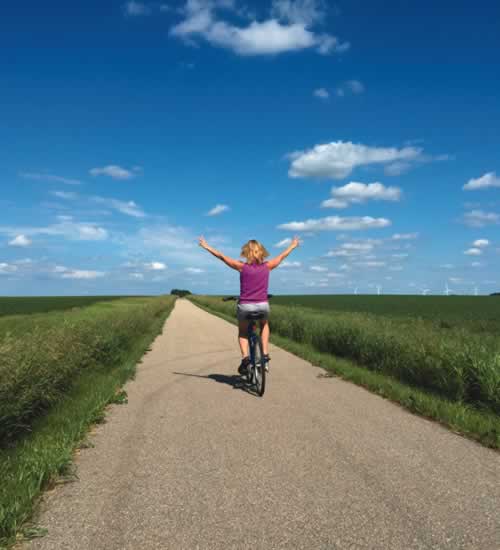 The Square
2.9 miles of in-town sidewalk that travels through the Historic district, parks, the water park, community gardens and residential areas –– all of which makes for a wonderful walk, run or bike.
Indian Lakes Trail
A project started in 2014 that continues to receive funding for new development. Though more is planned and envisioned to connect this trail with the downtown area, there is presently a 4,000 foot paved trail that passes through some of the area's most beautiful natural scenery, including native prairie lands and a small fishing lake.
The Circle Drive: Pipestone National Monument
A three-quarter mile paved trail that cuts through virgin prairie featuring native vegetation, stunning quartzite rock formations, Winniwissa Falls, a large meandering creek and a line of active pipestone pits that are actively quarried by Native Americans. Learn more about the Pipestone National Monument at www.nps.gov.
Casey Jones State Trail
A 5-mile, paved trail and soft side trail for horseback riding heading east from the Pipestone trailhead to the county line. There is another 5-pile stretch of unpaved trail suitable for horseback or mountain bike travel. Learn more about online.
Hiawatha Sno-Blazers Snowmobile Club trails
Contact: Taylor Thompson
610 Third Ave. SW
Pipestone, MN 56164
A top-notch snowmobile club that maintains 160 miles of groomed snowmobile trail in Pipestone County. The trail takes riders away from the ditches and into a great experience of the county.