Safety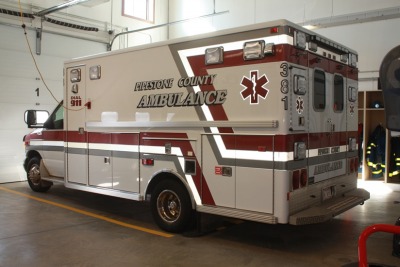 Residents do not give up contemporary standards of safety by living within a smaller community like Pipestone, where 24/7 coverage is provided by the Pipestone County Sheriff's Office, Pipestone County Emergency Services, and the Pipestone Fire Department.
Pipestone County Sheriff's Office – 507-825-6700. Sheriff: Keith Vreeman. The Law Enforcement Center is located with the Pipestone County Courthouse at 416 S. Hiawatha.
24/7 coverage
Security checks provided for out-of-town residents
All deputies First Responder/EMT certified
Two K-9 police dogs
Member of the Buffalo Ridge Drug Task Force and a regional tactical team (H.E.A.T)
Pipestone County Emergency Services – 507-825-6770. Emergency Services director: Steve Ewing. The Emergency Services building is a modern facility located at 811 Fifth St. SE.
24/7 emergency care and patient transport for all of Pipestone County
First Responder EMT's
Ambulance Services

Trained paramedics
First responders
Three ambulances
Pipestone Fire Department – 507-825-2406. Fire Chief: Corey Popma. Established 127 years ago, the Pipestone Fire Department consists of 33 full-time, all-volunteer firemen who serve the community from a contemporary facility located at 118 Third Ave. NE.
24/7 response for fires and accidents
Quick response record: all firefighters must live within Pipestone city limits
Community involved personnel: annual open house, fireman's ball and school/daycare visits
Fire Prevention Services
Safe Routes to School – 507-562-6086.
Multiple recipients of Safe Routes to School grants that have enabled trail construction
Safe paths/trails in place for walking/biking to school

Crossing guards scheduled at key locations around the city before and after school