Have Faith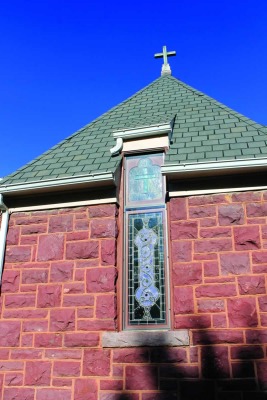 Ours is a community of many churches. Just about all faiths are represented, though predominantly Christian, predominantly Protestant –– in keeping with the German, Norwegian, Swedish and Danish people who settled the region. People here go to church. They worship. But they also live their faith. You'll see that through numerous charity events, numerous fundraisers, engaged volunteers. There are too many to list. Some of these are larger efforts –– Relay for Life, the Pipestone United Way –– but they are also for the family displaced by fire, the child with cancer. People are constantly giving time and money, donating possessions or food, harvesting a neighbor's crop following an illness or death. Ask, and you shall receive here. Actually, you won't even have to ask. Here, we live our faith.
---
There are numerous faith opportunities available within Pipestone. Several churches also offer bilingual Spanish mass or services.
For the most up-to-date calendar of services and times, go to the Church Calendar that appears in the Pipestone County Star each week, or online at: www.pipestonestar.com.
The Church of Jesus Christ of Latter Day Saints
701 2nd Ave. S.W. on the corner of 2nd Ave. SW and Hwy. 30, Pipestone. 507-825-2993.
St. Leo Catholic Church
Msgr. Gerald Kosse, 415 South Hiawatha Ave., Pipestone, 825-3152
Seventh-day Adventist Church
831 8th St. SW, Pipestone, 507-825-4604 leave message.
Good Shepherd Lutheran Church, Wisconsin Synod
Pastor Dave Furno, 711 5th Ave. SW, Pipestone; Pastor's cell 507-820-0079
Email: pastorm@fastmail.fm
Pipestone Christian Reformed Church
Pastor Timothy Ouwinga, 800 2nd Ave. SE, Pipestone, office 825-5660
Cornerstone Evangelical Free Church
Pastor Steve Stahl, 314 2nd St. NW, Pipestone, 507-825-5299, Taborah Tanner, Pastor of Youth and Worship
www.cornerstonefreechurch.net
First Lutheran Church, Evangelical Lutheran Church in America
Pastor Joyce Tollefson Capp, 401 7th Ave. SW, Pipestone. 507-825-5837.
Website: www.firstlutheranpipestone.org
Our Saviour's Lutheran Church, Missouri Synod
Pastor Robert E. Moeller, Jr., Vacancy Pastor, 1102 7th Ave. SW, Pipestone. Church office 825-4124.
Website: www.oslcpipestone.com
Faith Community Church
Pastor Jennings Wallace, 207 6th Ave. SW. 507-825-2211, Eric Moser, Youth Pastor, 605-951-1153.
Website: www.fccpipestone.com
Christian Center of Worship Hispanic Church
a Christian, non-denominational church, 623 3rd St. SW. Pastor Manuel Lagunas Rojas. 507-530-2161.
First Presbyterian Church
301 2nd Ave. SE, P.O. Box 396, Pipestone. Church office 507-825-5433
St. Paul Lutheran Church, Missouri Synod
Pastor Cliff Adair, 621 West Main Street, Pipestone. 507-825-5271,
Website: www.stpaulpipestone.com
Christ The King Free Lutheran Church, Association of Free Lutheran Congregations
Pastor Tim Johnson, Senior Pastor. Pastor Seth Forness, Youth & Family Ministry. 804 8th Ave. NE, Pipestone. 507-825-5958.
Website: www.ctkpipestone.com
Peace United Methodist Church
Hwys. 23 & 30, Pipestone. 507-825-4348, Pastor Judy Miller-Qualley, Jan Wussow, office assistant.
Website: www.peacemethodist.com