Community Services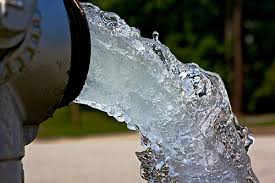 As the county seat of Pipestone County, Pipestone provides a convenient, one-stop location for many of the community services Pipestone offers.
Pipestone Public Works – 507-825-3622. Public Works Director: Scott Swanson. Located at 412 Second St. NE next to Pipestone's historic water tower that is listed on the National Register of Historic Places.
Street and parks maintenance, snow removal
The city offers refuse collection services, with recycling handled by Pipestone County. There are also independent businesses that offer garbage and recycling services.
Spring and fall clean ups are offered for residents to dispose of a wide variety of items
Recycling drop-off center located in town for glass, cardboard, aluminum and paper recycling
Compost/brush pile within the city for residents free of charge
Pipestone County Household Hazardous Waste and Recycling Center – 507-825-1185. Located at 718 Fourth St. NW. Open every Wednesday from 7 a.m. – 3 p.m.
Free drop-off for all county residents of the following items: household hazardous waste, large appliances, electronics, lead acid and rechargeable batteries, fluorescent bulbs and PCB ballasts, Christmas lights and triple rinsed pesticide containers.
---
Communications
Cable/Satellite providers
Internet providers
Housing Redevelopment Authority
507-825-2558
HRA Director: Tammy Manderscheid
Southwest Health and Human Services
507-825-5024
Family services, child support, financial services, public health, social services.
Southwest Crisis Center, Pipestone office
507-825-5688
Sexual assault and domestic violence advocacy programs and services
24 hour SAFELINE/hotline: 800-376-4311
Youth Text Line – 218-666-8336
Pipestone County Veterans Service Office
507-825-1171.
VSO: Brian Douty. 811 Fifth St. SE. Office hours: 8 a.m. – 12 p.m., Monday – Friday.